WE TEST: AT-HOME URINE TESTS
RELIABLE SELF-TESTING TOOLS FOR YOUR HOME (AGENCY APPROVED).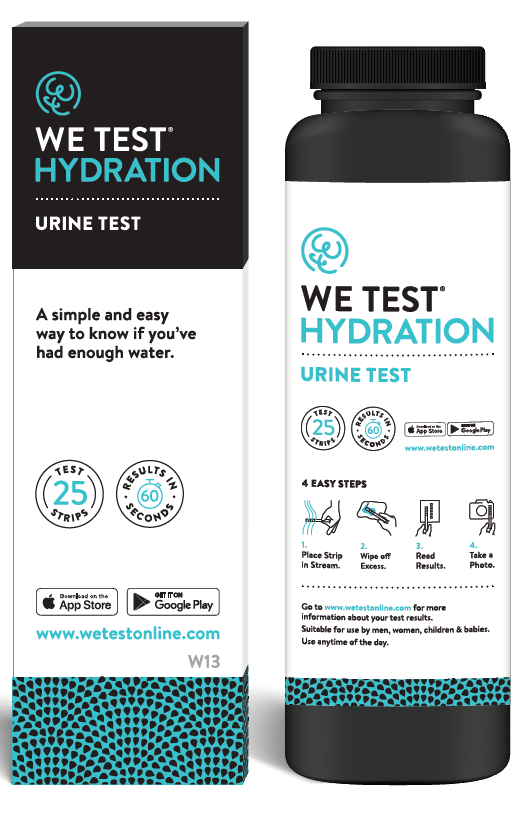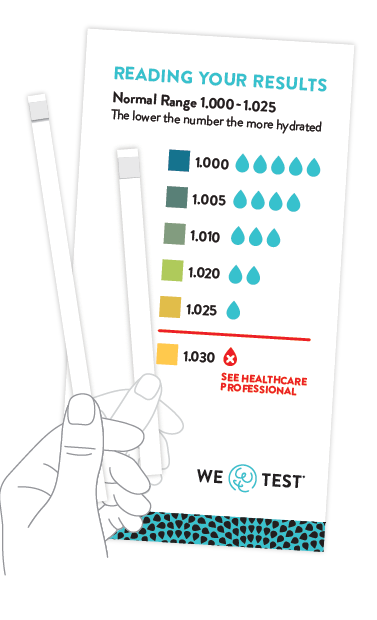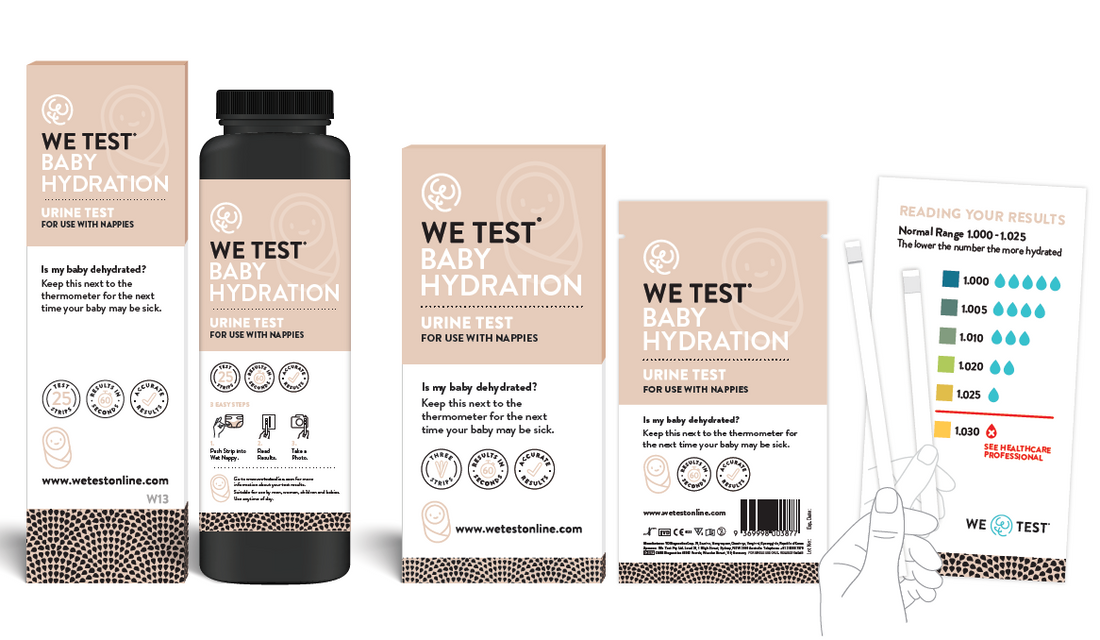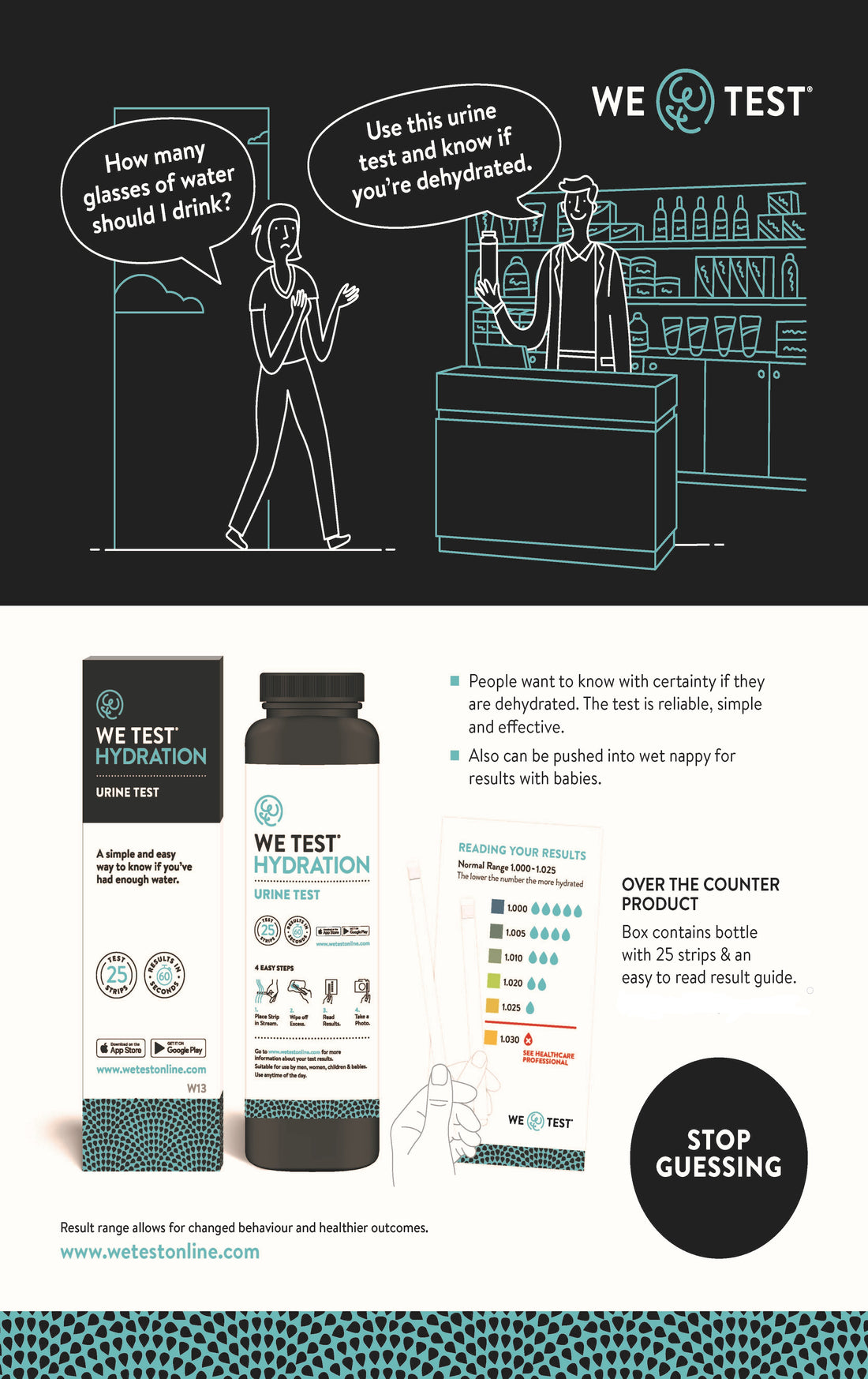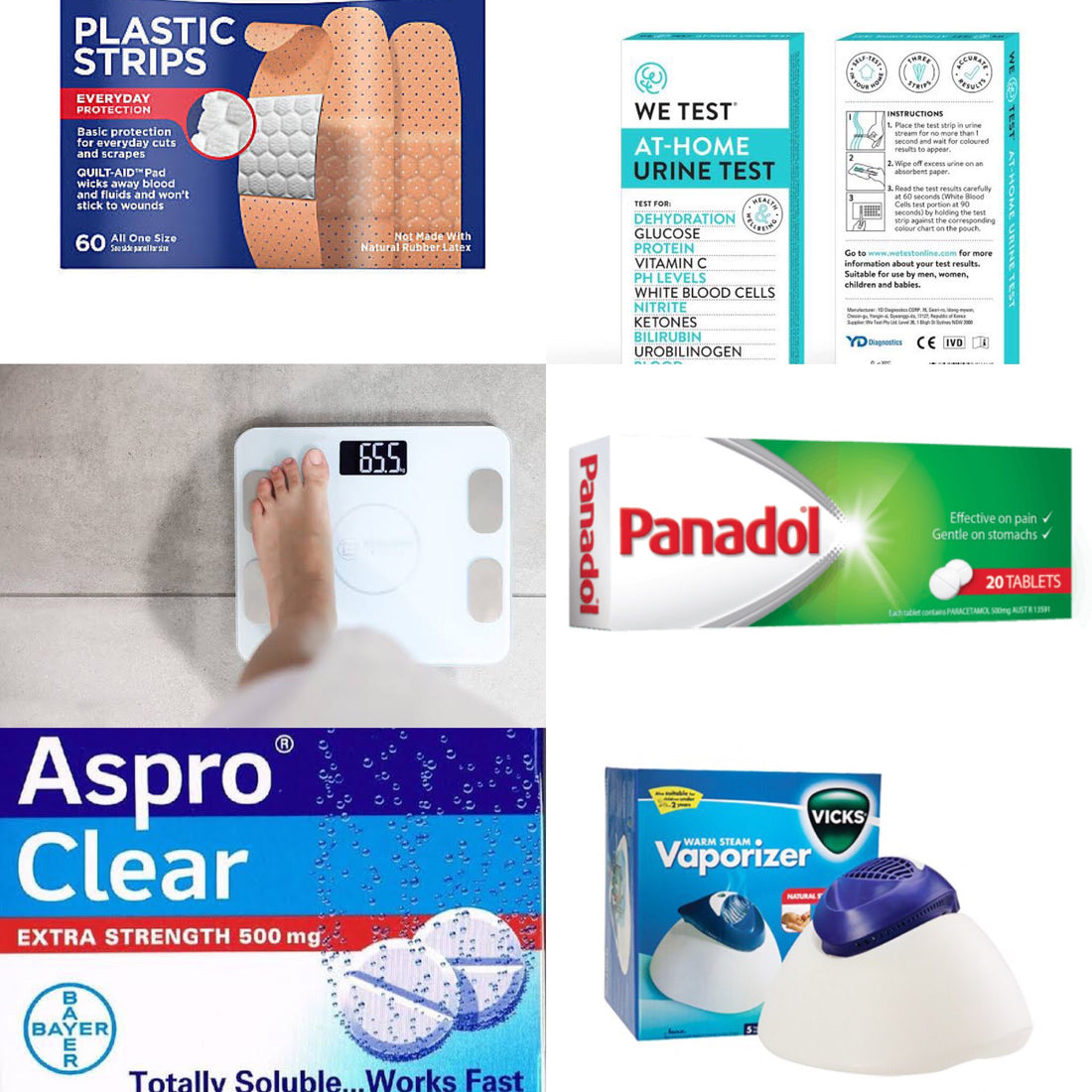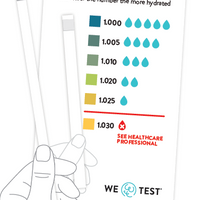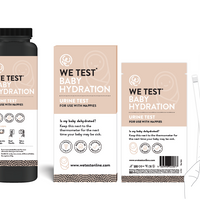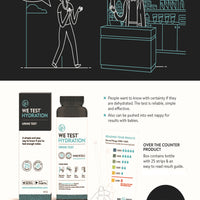 ARE YOU DEHYDRATED?
World first home hydration test. Medical grade results in 60 seconds. 
It can be very difficult to be sure, measuring something changes your behaviour. This medical grade strip is government approved for accurate results. 
Should you be drinking more water? 
$24.95 for 25 tests. $1 per test!
We Test: Hydration tests for one parameter only, dehydration. It is simple, quick, and affordable. 
This test will change how you behave. It's quite shocking when you see that you're dehydrated almost to the point you should be consulting a Dr! Test yourself and then drink more water and then test again! 
Quite often dehydration can lead to a multiple of issues. Use with kids and babies, push into a wet nappy! 
Drawing on knowledge from our comprehensive health check strip we recognised the immediate and actionable parameter being dehydration. There are a range of results offered prior to needing to see a healthcare professional. Results can be altered through simple actions taken by the user; they can then test again to check if it has made a difference. This kind of 'test, modify and test again' behaviour is empowering.
[split]
*The publication of the reference (logo) and link to the Health Now service on this webpage is unsolicited; We Test has not been offered, nor has it been or will it be given, any benefit by Health Now, or any health practitioner associated with Health Now, as an inducement, consideration or reward for publishing them; their publication on this webpage does not constitute, and should not be taken to constitute, any kind of endorsement of We Test's products or services by Health Now or any health practitioner associated with Health Now.